The Optometrists at our practice are health professionals, trained and state licensed to offer primary eye care services. These services include comprehensive eye health and vision examinations; diagnosis and treatment of eye diseases and vision disorders; the detection of general health problems; the prescribing of glasses, contact lenses and medications; the performing of certain in office procedures; and the counseling of patients on surgical alternatives and vision needs as related to their occupations, avocations and lifestyles. Our Optometrists have completed pre-professional education at an undergraduate college and attended a College of Optometry, leading to a Doctor of Optometry (O.D.) degree. Continuing education keeps them certified and on the cutting edge of vision care.
Dr. Katherine H. Hertzberg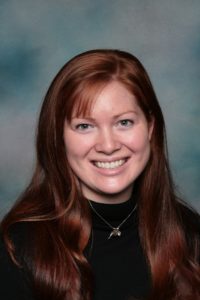 Dr. Hertzberg is a graduate of Naperville North High School and went on to receive her Bachelor of Science in Biology from the University of Illinois. She graduated from the Illinois College of Optometry in 2007 as a Beta Sigma Kappa Honor Society student and joined our practice in 2010. Her patient care experiences at the Newington Veterans Hospital, University of Chicago Duchossois Center for Advanced Medicine and Family Vision Care in Valencia, CA has given her a broad awareness and knowledge in the fields of ocular disease and pediatric eye care.
Dr. Hertzberg is a member of the American Optometric Association, Illinois Optometric Association, and the Fox Valley Optometric Association. She has enjoyed extensive regional mission work in Chicago and South Dakota as well as internationally practicing free eye care in regions of Mexico and Africa. In her leisure time she enjoys volunteering as a scuba diver at the Shedd Aquarium, performing as a clarinetist in her local concert band, and volunteering as a member of the Naperville Noon Lions Club. Dr. Hertzberg resides in Woodridge, IL with her husband Brian and their daughter.
Dr. Mark C. Rafferty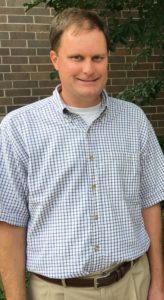 Dr. Mark Rafferty is a graduate of Aurora University with a BA in Biology and Nova Southwestern University College of Optometry in Ft. Lauderdale, FL in 1997, where he was awarded the Aran Excellence in Ocular Disease Award. Before joining our practice he saw patients in a large ophthalmology practice where he provided treatment and management of ocular disease. He also handled contact lens fitting for the treatment of different sight limiting ocular diseases utilizing specialized scleral and mini-scleral contact lenses. Dr. Rafferty also has extensive experience in orthokeratology, the use of specialized gas permeable contact lenses to correct your vision while you sleep. Upon awakening you remove the lenses and will experience good vision during the day without utilizing vision correction.
Dr. Rafferty is a member of the American Optometric Association, Illinois Optometric Association and the Fox Valley Optometric Society, where he has held leadership role. He grew up in Wheaton and now lives with his wife Peggy and their two sons in St. Charles. He enjoys spending time at the family cabin in Northern Wisconsin. Dr. Rafferty has also been featured on the podcast To Your Health With Dr. G™.
Dr. Amina Husain
Dr. Amina Husain attained her medical degree in Ohio at NEOMED— a 6-year accelerated BS/MD program out of high school. She was salutatorian of her high school class of more than 600 students. After attaining her medical degree, she completed her residency in ophthalmology at UTMB in Texas. After becoming an eye surgeon, she then went on to Duke University to complete a fellowship in Oculoplastic (plastic surgery around the eyes) and Reconstructive Surgery/Laser and Endoscopic Facial Aesthetic Surgery and a second fellowship in Refractive Surgery both at Duke University Medical Center.
Dr. Husain has written and published several papers in the field of oculoplastics, as well as presentations and book chapters. Dr. Husain started working on eyelash and eyebrow transplantation in her fellowship and has been cultivating the best method to perform these procedures. Her method of hair transplantation is very specialized, delicate and therefore requires great care and precision. Her background in oculoplastic surgery and eye surgery is why she is a specialist for these types of procedures.